The Team
Androulla Nicou - Chief Executive Officer
Androulla Nicou is the Chief Executive Officer of the ELT Partnership. An experienced school leader with over 30 years in the profession. She is a strong believer in the power of excellent education to transform lives. Androulla considers it a great privilege to lead the ELT Partnership and will work determinedly to make sure ELT delivers the very best for each one of our pupils.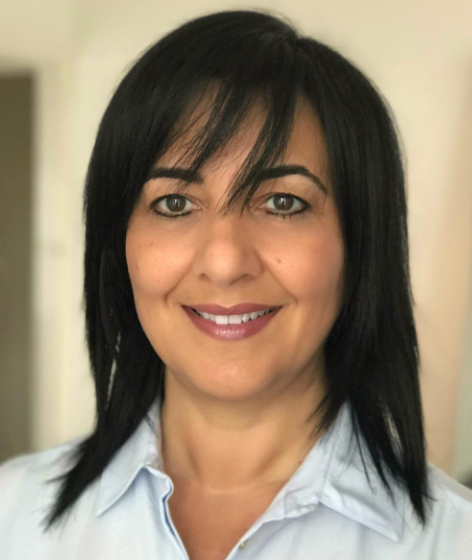 ---
Estelle Tierney - Chief Operations Officer
Estelle Tierney is the Chief Operations Officer for the ELT Partnership. Estelle has over 20 years' experience in education and leadership and is an inspiring leader, effective communicator, and teamwork delegator. Her expertise and supervising responsibilities range from various operations: Compliance, HR, Finance, Asset Management and Governance. She has a trust-built backbone with the agility to make large scale decisions and keep the Trust's vision growing and moving.
---
Alison Cannur - Chief Financial Officer
Alison Cannur is the Chief Financial Officer for the ELT Partnership. Alison is a qualified accountant with over 30 years' experience of public sector finance. She is responsible for the Trusts financial functions and leads the central finance team in order to provide a highly competent and efficient financial services to our schools.
---
Ann Smith - Asset Business Manager
Ann Smith joined the ELT Partnership in 2018 having combined 17 years' experience working in primary education, 10 years of which she was a School Business Manager. She has a wealth of knowledge and experience on Health and Safety, Premises Management and Compliance.
---
Zoe Hussain - Director of Education
Zoe Hussain is Director of Education for the ELT Partnership, focussing on SEND, vulnerable pupils and leadership development within the trust. She is also Executive Headteacher of Chesterfield Primary School and Fern House School.
Having worked in education for over 20 years, Zoe is passionate about overcoming any barriers our young people may face and enabling them to thrive. Zoe also thoroughly enjoys supporting leaders in their growth and development.